Concepts In Freight, Inc. – International Logistics Specialists is Who We Are
Wish to know who we are?
Concepts In Freight, Inc. is all about International Logistics. We offer traditional freight forwarding and consolidation services as well as Third-Party Logistics using cutting-edge tools. We provide our customers with efficient shipping solutions at competitive prices without compromising customer service and attention to detail. Our promise is to give quality and personalized services at reasonable prices. And so, we pride ourselves in our ability to customize our services to our clients' needs.
Our concepts are pretty simple: attention to detail, transparency in communication, flexibility in service, and thorough consideration of our clients' needs. All this, while maintaining competitive and fair pricing. Indeed, it is our cumulative experience of more than a hundred years that shapes our methods and processes. Hence, our reputation as one of the premier international freight forwarders.
Company Philosophy – Delivering Excellence
We move ahead with a singular vision in our mind and hearts. That vision is to become an organization that seeks excellence in everything we do, and where our customers, employees, service partners, and stakeholders are at home.
As we cross the milestone of being a decade old international freight company, we continue to grow with each other. Most of all, we move ahead with our customers and stakeholders in an environment "where everybody knows your name."
Concepts In Freight, Inc. is grateful to its customers, service partners, and everyone who contributes to our business and growth in their own special way. That makes us who we are today – the most reliable good old-fashioned freight forwarder with the most modern infrastructure and technology.
Today, we offer a massive platform and extensive warehousing capabilities for comprehensive freight forwarding and third-party logistics. We know your shipping, logistical, and packaging needs. And, we also know how to cater to you in the most cost-effective manner.
80 kSQF Warehouse Space
100+ Cumulative Years
1000 +Satisfied Customers
45+Logistics Professionals
WHAT OUR CLIENTS SAY
Our clients stand testimony because that is what justifies who we are and well we are doing. There is nothing more reliable than what comes direct from the horse's mouth.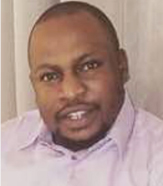 Taiwo Bashir Ayodele
CEO of Ozone Motors Limited
"It is a real pleasure doing business with Concepts In Freight. They always answer the phone and it is a real person who answers never a machine. They are prompt in picking up our vehicles and cargo and very fair in their pricing."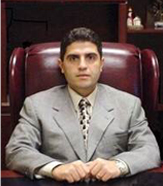 Mr. Ghassan Abboud
Vice President, ATC Abboud Trading Company.
Concepts In Freight is always professional and reliable. They eliminated my shipping problems as I can now focus on my core business. Theyare experts in international transportation who constantly have my best interest in mind. They get it done .. no excuses!
Meet our team
Here are the heads and hands that make the concept of Concepts In Freight a reality. They make us who we are today. Here are the eyes that stay awake till crazy hours. They work to ensure that the good old-fashioned freight shipping service provider stays abreast with the most modern tools and techniques.