CONCEPTS IN FREIGHT, INC. – Les Specialistes du transport et de la Logistique à l'Internationale
Concept in Freight, INC propose les services traditionnels de conteneurs complets et de groupage ainsi que des services de logistique complètes utilisant des outils de pointe. Nous fournissons à nos clients des solutions de transports efficaces à des tarifs compétitifs sans pour autant compromettre la qualité de nos services et l'attention aux détails. Nous nous attachons à fournir des services personnalisés et de qualité à des prix raisonnables. Nous sommes fiers de notre capacité à concevoir des services « sur mesure » adaptés aux besoins de nos clients.
Notre concept est simple: Nous nous focalisons sur l'attention aux détails, la transparence dans la communication, la flexibilité dans le service et la prise en compte approfondie des besoins de nos clients. Tout cela en maintenant des prix compétitifs et justes. Notre expérience cumulée de plus de cent ans est à la base de nos méthodes et de nos processus, faisant de Concept in Freignts INC, l'un des premiers transitaires internationaux.
NOTRE PHILOSOPHIE – L'EXCELLENCE
Nous avons une vision très spécifique inscrite dans notre ADN – Cette vision, c'est une organisation qui recherche l'excellence dans tous les domaines et ou nos clients, nos employés et nos investisseurs se sentent comme dans un cocon.
Alors que nous franchissons déjà le cap des dix ans dans le transport international, nous ne cessons de nous développer aux côtés de nos clients, nos partenaires ainsi que nos collaborateurs dans un environnement « où tout le monde s'appelle par son prénom ».
Nous sommes très reconnaissant envers nos clients, nos partenaires, nos collaborateurs et tous ceux qui contribuent à leur manière, à notre business et notre développement.
Grace à eux, nous sommes devenus ce que nous sommes aujourd'hui :
Un transitaire fiable avec un service « à l'ancienne » au sein d'une infrastructure et une technologie moderne.
Nous sommes aujourd'hui devenus une plate-forme logistique de grande envergure avec une très forte capacité de stockage dédiée au transport et la logistique. Nous connaissons parfaitement vos besoins de transport, de logistique et de packaging et nous sommes capables de vous les offrir à moindre couts.
80 kSQF Warehouse Space
100+ Cumulative Years
1000 +Satisfied Customers
45+Logistics Professionals
WHAT OUR CLIENTS SAY
Our clients stand testimony because that is what justifies who we are and well we are doing. There is nothing more reliable than what comes direct from the horse's mouth.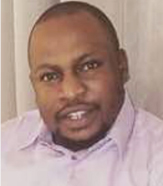 Taiwo Bashir Ayodele
CEO of Ozone Motors Limited
"It is a real pleasure doing business with Concepts In Freight. They always answer the phone and it is a real person who answers never a machine. They are prompt in picking up our vehicles and cargo and very fair in their pricing."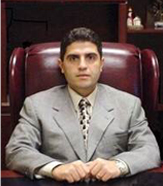 Mr. Ghassan Abboud
Vice President, ATC Abboud Trading Company.
Concepts In Freight is always professional and reliable. They eliminated my shipping problems as I can now focus on my core business. Theyare experts in international transportation who constantly have my best interest in mind. They get it done .. no excuses!