CONCEPTS IN FREIGHT, INC. ESPECIALISTAS EN LOGÍSTICA Internacional
Concepts In Freight, Inc. es logística internacional. Ofrecemos servicios tradicionales de envío y consolidación de carga, así como logística de terceras partes y herramientas de avanzada. Proporcionamos a nuestros clientes soluciones eficientes de envíos a precios competitivos sin comprometer el servicio al cliente y la atención al detalle. Nuestro compromiso es ofrecer servicios de calidad y personalizados, a precios razonables. Estamos orgullosos de nuestra capacidad de personalizar nuestros servicios según las necesidades de nuestros clientes.
Nuestros conceptos son bastante sencillos: creemos en la atención al detalle, en la transparencia en la comunicación, en la flexibilidad en el servicio, y en la consideración minuciosa de las necesidades de nuestros clientes. Todo esto, al tiempo que mantenemos precios competitivos y justos. Es nuestra experiencia colectiva de más de cien años lo que determina nuestros métodos y procesos, convirtiéndonos en uno de los principales agentes de carga internacional.
FILOSOFÍA DE LA EMPRESA: OFRECER EXCELENCIA
Avanzamos con una visión única en nuestras mentes y corazones: convertirnos en una organización que busca la excelencia en todo lo que hacemos, y donde nuestros clientes, empleados, socios de servicio, e interesados se sientan como en casa.
Cuando alcanzamos el hito de ser una empresa de carga internacional con una década de antigüedad, seguimos creciendo juntos, y con nuestros clientes y grupos de interés en un ambiente "donde todos saben tu nombre".
Concepts In Freight, Inc. está agradecido con sus clientes, socios de servicio, y con cada uno de los que, a su propia manera especial, contribuyen con nuestra empresa y crecimiento. Eso hace de nosotros lo que hoy somos: la empresa de carga de la vieja escuela más confiable, con la infraestructura y la tecnología más modernas.
Hoy, ofrecemos una enorme plataforma y amplias capacidades de almacenamiento para envíos de carga y logística de terceras partes integrales. Conocemos sus necesidades de envíos, logística y empaque. Y también sabemos cómo atenderlo de la manera más rentable.
80 kPies de Espacio de Bodega
100+ Años de Experiencia
1000 +Clientes Satisfechos
45+Profesionales en Logística
LO QUE DICEN NUESTROS CLIENTES
Nuestros clientes dan fe de la calidad de primera de nuestros servicios. No hay nada más confiable que lo que dice la gente con la experiencia directa.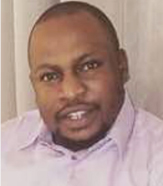 Taiwo Bashir Ayodele
CEO of Ozone Motors Limited
"It is a real pleasure doing business with Concepts In Freight. They always answer the phone and it is a real person who answers never a machine. They are prompt in picking up our vehicles and cargo and very fair in their pricing."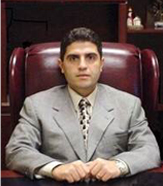 Mr. Ghassan Abboud
Vice President, ATC Abboud Trading Company.
Concepts In Freight is always professional and reliable. They eliminated my shipping problems as I can now focus on my core business. Theyare experts in international transportation who constantly have my best interest in mind. They get it done .. no excuses!
CONOZCA A NUESTRO EQUIPO
Aquí están las mentes y las manos que hacen realidad el concepto de Concepts In Freight. Aquí están los ojos que se quedan despiertos hasta muy tarde para asegurar que el proveedor de servicios de envío de carga de la vieja escuela se mantenga actualizado con las herramientas y técnicas más modernas.